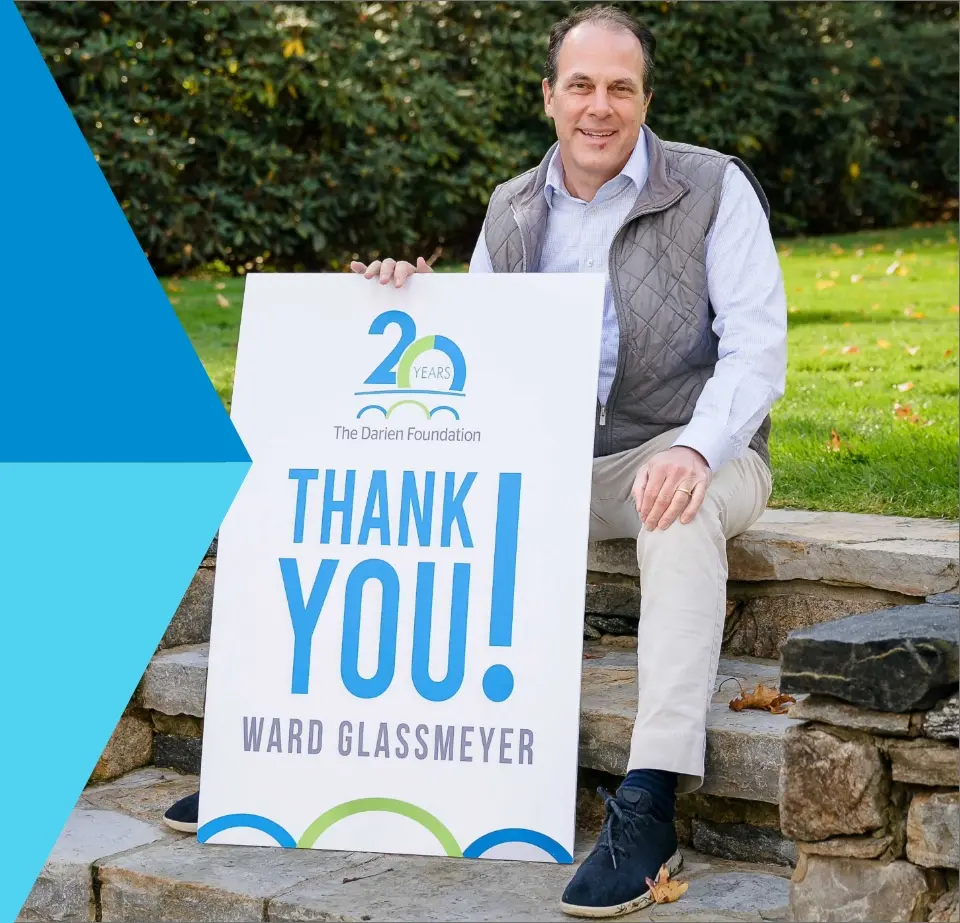 Where do we begin to thank our Board Chair Ward Glassmeyer for 20 years of service? Words can't express what we know of his invaluable appreciation and dedication to our town.
We wanted to share a bit about our fearless leader! Born in and raised in Darien, he happily lives here with his wife Carol, three children—Edward, Katharine, and Dennis—and four (yes, four!) beloved dachshunds, Peanut, Paisley, Puddle, and Poncho!
Off-duty, Ward works out at Vibe Fitness, followed by a visit to Aux Delices, which we refer to as "Ward's office."
Thanks to Ward's leadership, The Darien Foundation has given out over $5.5 million in grants to benefit our community.
"I love both the people and the town," said Ward. "We have the most amazingly giving people who are always willing to help others."
We're looking DARIEN FORWARD to many more years
with Ward as our Chair!
Celebrating 20 Years with Ward Glassmeyer